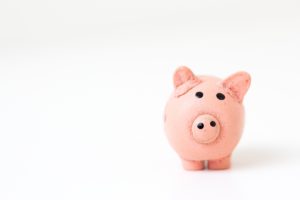 Forget the free lunch – there are still no-cost (or cheap) ways to help readers find you. Here are eight ideas to get you started:
Thunderclap Campaign – When three other authors and I put our books in a collection, we set up a Thunderclap Campaign to announce it to the world. This is a cool way to ask your online friends to help you spread the word about your book through all their social media channels at the same time … like one collective rocket launch through the web. There's a free version with restrictions, or you can pay a small fee to have those restrictions removed.
Newsletter list – If you aren't collecting emails (legally), you're missing out on a great way to communicate with your readers. All kinds of services exist, but I currently use mail chimp. You can have an email list of up to 2,000 readers for free, and more for a fee. (Others I've used in the past are Vertical Response and Constant Contact. Feel free to ask me about those services, too.)
Social Media – Let your friends know about your eBook on Facebook, Twitter, Instagram, Tumbler, etc. I'm part of several groups who often "share" each others' posts, providing a wider net of influence (kind of like a manual Thunderclap campaign). If you ask friends to share your "tweet" or whatever, make it easy for them by writing the post yourself so all they have to do is cut and paste. And make sure to return the favor!!!
Call to Action in the Back of the Book – When you read a book you like, don't you wonder what else the author has written? I do! Always make sure that links to all your books are active and easily accessible in the back of your other titles (you can add links to front matter as well).
Amazon Meet Our Authors Forum  – As the title says, you can mention your books in this forum and even start an entire thread that could draw in new readers.
Goodreads – Anyone can be a member of Goodreads, but authors can ask for Librarian status. This means that you can list your books, manage your pages, and offer giveaways! List a Goodreads giveaway for free and you have the potential to gain hundreds, maybe even thousands of readers.
Free Book Listing Sites – EBook sites pop up all the time, some with more staying power than others. It used to be fairly easy to find one that would let you list your free or deeply discounted eBooks at no charge, but no so much anymore. That said, here are a few that are still offering free features: ebookshabit.com, thewallofbook.com, and bookpraiser.com (If you know of others, please leave me a comment ~ thanks!)
Kindle Unlimited – Enroll your book in KU for 90 days and have your choice of a 5-day free promo or countdown promo. EVERY time I do a freebie promo, I see a bump in sales over the next few days, even on books not associated with the freebie. It's like this cool magic that comes out of nowhere. There is much debate in the indie author community over the choice of "going wide" or "going exclusive" with Kindle Unlimited. With KU, members of Amazon can download your book for free, and you are paid per page read. Since I have two handfuls of books available, I always have some in KU; I rotate books in and out of the various distributors, then back in to KU. Even for new authors I'd suggest trying KU to find readers. It's only three months, people!
I hope you find these tips helpful! If you find more, please share the marketing love. <3
8 FREE Ways to Market Your eBook