I'm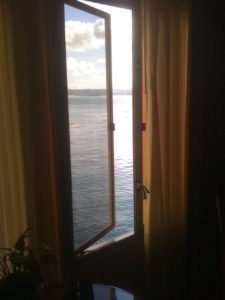 convinced that about half of what separates the successful entrepreneurs from the non-successful ones is pure perseverance. ~ Steve Jobs
The ornaments have been tucked back into their boxes for the year, but the legend of the elf on the shelf lives on in the minds of good little children everywhere (and their happily relieved parents who no longer have to brainstorm the next fabulous place to hide that stinkin' elf).
But did you know that the original elf and its companion book were indie published?
Chanda Bell conceived the idea and together with her mother, Carol Tebersold, the two set out to write the magical, mischievous tale about an impish elf keeping tabs on children for Santa.
Unfortunately (or rather, fortunately), they couldn't sell it. Not a publisher anywhere wanted the story or its companion elf.
So the women, along with a sibling, published the concept themselves, marketing it wherever and whenever they could. Their success wasn't overnight ~ it took about three years for word of mouth about the elf on the shelf to spread. But yowza, did it ever.
Inspiring, right?
Do you have a book project that you've tried, without success, to sell? Have you persevered through the writing, editing and proofing only to have every door (and maybe even a few windows) slam shut? Let me ask you this … Do you still believe in its message or story? 
Fortunately for you (and me), publishing our stories ourselves has become much easier and more prevalent than it was for the family that produced The Elf on the Shelf. We can have our "babies" on virtual shelves and available to readers quickly via eBooks, and lightning speed changes in technology (Hello, Print-on-Demand!) has made it possible to inexpensively produce print books, too. I use both Createspace and IngramSpark to distribute my paperbacks. Specifically, Createspace distributes my books through Amazon, while IngramSpark distributes my book everywhere else. (More on that in future posts!)
Even easier than print publishing, though, is eBook publishing. I've been indie publishing my eBooks for more than five years, and you know what? The indie world turned out to be the coolest lifeline ever!
Determine right now not to give up on something you have worked hard to accomplish, and pretty soon, you too could find your book on everyone's (virtual) shelves.